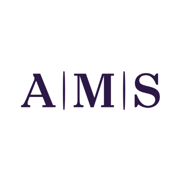 Alexander Mann Solutions-

giant

precision

case study
the client:
AMS delivers a distinctive blend of outsourcing solutions and - through Talent Collective - a full range of consulting and specialist services. They provide unrivalled experience, capability, and thought leadership to help clients attract, engage and retain the talent they need for business success.
the challenge:
AMS wanted a reliable long-term partner who could provide professional employment to their workers being placed at all their UK clients ensuring compliance and high service levels.
the solution:
At giant, we engage all of AMS' PAYE workers, across all sectors and pay grades, under our professional employment solution.
This means that all workers get holiday pay and pensions. At giant, we are the first point of contact for anything payroll-related supporting with any taxation queries.
Working closely together ensures service levels are exceeded and improvements constantly made.
We also act as the IR35 fee payer where workers are inside IR35 but still want to be paid into their limited company.
about

giant

:
As a group, giant have been supporting companies of all sizes with the compliant management of their contingent workers for 30 years.
We invest heavily in our proprietary software which includes everything from applicant tracking, vendor management and onboarding to timesheet management, invoicing, international payroll & payments.
We are proud to offer a number of solutions to get contractors paid on time, every time, including CIS, PEO, IR35 fee-payer and of course our award winning giant umbrella.