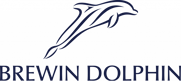 Brewin Dolphin International -

giant

precision case study
the client:
Brewin Dolphin specialise in wealth management and have helped people make the most of their finances with tailored financial planning and investment advice services for over 250 years. Visit their website to find out more https://www.brewin.co.uk/
the challenge:
Brewin Dolphin began working closely with giant to gain specialist support whilst preparing for the off-payroll working legislation introduced in April 2021.
Brewin engage with lots of contractors for different roles and wasn't sure what steps needed to be taken to ensure compliance post IR35.
They were also experiencing issues with their existing screening and onboarding provider that was essentially slowing down the recruitment process.
the solution:
The solution to remove the off-payroll working risk from Brewin Dolphin is our award-winning PAYE solution, giant umbrella.
We assisted the team with a seamless transition for their contractors from their limited companies to umbrella engagement. We then Looked to provide Brewin with a solution to speed up the onboarding process, which was giant screening.
Our fully-managed screening solution allowed the team at Brewin Dolphin to welcome workers quickly and compliantly with an end-to-end onboarding solution.
about

giant

:
As a group, giant have been supporting companies of all sizes with the compliant management of their contingent workers for 30 years.
We invest heavily in our proprietary software which includes everything from applicant tracking, vendor management and onboarding to timesheet management, invoicing, international payroll & payments.
We are proud to offer a number of solutions to get contractors paid on time, every time, including CIS, PEO, IR35 fee-payer and of course our award winning giant umbrella.