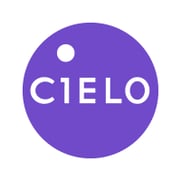 Cielo -

giant

precision

case study
the client:
Cielo is the world's leading strategic Recruitment Process Outsourcing (RPO) partner, dedicated to ensuring their clients attract and hire better talent faster, all while providing a world-class candidate experience.
With 2,000 employees serving 177 clients across 95 countries in 39 languages, their unified global footprint enables them to offer a truly regional-specific solution.
the challenge:
Cielo were designing their Total Talent Acquisition model for the UK and wanted best-in-class technology and customer service with specialist advice to process contingent workers.
the solution:
The solution was for Cielo to outsource its contingent worker back-office processes to giant to employ all the PAYE workers via our PEO solution and also pay all the secondary agencies by sitting in the contract between them and Cielo.
Cielo utilises different aspects of our technology to help manage the contingent workers as well as utilise our pre-employment screening services throughout the supply chain.
Sebastian O'Connell, Managing Director, Cielo EMEA & APAC says "using an outsourced provider who has specialised for almost 30 years in employment solutions and managing contingent workers with their own technology has resulted in an agile, and highly responsive service delivery and an excellent worker and client experience."
about

giant

:
As a group, giant have been supporting companies of all sizes with the compliant management of their contingent workers for 30 years.
We invest heavily in our proprietary software which includes everything from applicant tracking, vendor management and onboarding to timesheet management, invoicing, international payroll & payments.
We are proud to offer a number of solutions to get contractors paid on time, every time, including CIS, PEO, IR35 fee-payer and of course our award winning giant umbrella.