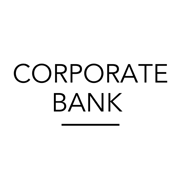 corporate bank -

giant

precision

case study
scope of service:
Onboarding, pre-employment background checking, and compliance (individual and limited company compliance), online contract management, timesheet management, billing, and payroll and payments.
Contracting direct with the workers Limited Company (PSC) or employing workers via PAYE, whether directly or indirectly sourced, providing first-line UK-based telephone and online support and risk management.
contract start date:
October 2009 (including 3 subsequent contract renewals)
annual volumes:
We've been managing more than 25,000 temporary workers directly for the Bank and their MSP over the last 10 years. Current population of in excess of 1500 workers.
the strategic objectives for the client which have been met:
Our corporate banking client was seeking a partner with expertise in management of a diverse contingent workforce based in various locations
across the UK:
• to unify and provide best-in-class support and technology to the workforce
• to deliver cost savings and provide full visibility of pre-employment and compliance checking through online access to audit
• transforming a manual application process into an efficient customised online application form and validation
• significant error reduction caused through handwritten entry, reduced time to on-board coupled with providing full online visibility to
enhance the candidate experience
• to deliver a Professional Employment Outsourcing (PEO) service for PAYE workers and remove the complex nature of HR and employment risk from our client
• to deliver a highly efficient and online contract offer and acceptance solution ensuring 100% compliance
• timesheet data processing, calculating and processing high-frequency PAYE and limited company payroll runs
• compliance is paramount; process and system validation ensures that unless agreed elements of the pre-employment checks have been successfully completed and the online contracts offered to workers are accepted, workers will not progress to payroll. This assists in driving the right behaviors
• to ensure all workers follow the same process, resulting in consistency across the contingent workforce. Workers benefitting from online portals with 24/7 access, with online payslips/remits and automated SMS alerts. All supported with access to a Support team available on the phone and ready to respond to email queries within strict SLAs
• ensuring "front end" processes are correct with single-point data entry and system automation which removes the need for additional manual data handling/punching which can cause errors and/or delays
• to deliver efficiencies in billing with a single invoice for each payroll and eliminate multiple invoices from various agencies at different times
and formats
key challenges encountered in meeting the client's strategic objectives
Communication and interpretation of any communications is always paramount with a large rollout and multiple users based nationwide.
It is sometimes not easy to ascertain if the change in system/process is the root cause of a particular challenge or not on the day, but often a change
in system and service provider can be cited as the issue.
Aversity to change can be a challenge, but through a good open relationship and working together, both parties protected the integrity and value of the system change.

At giant, we are a high-volume payroll and payments provider, running daily payrolls and payments via BACS and same-day payments. Under the appropriate controls and approval processes, we ensured workers always receive payments on-time throughout transition (and ongoing), even if there have been delays in timesheet approval.

the specific industry expertise you brought to this contract and added value provided, beyond the in-scope services
Vast experience and market knowledge of over 26 years operating in temporary worker market with in-depth understanding of day to day operations and worker behaviors.
At giant, we are a founding member of the Freelancers Contractors Services Association (FSCA), REC business partner and associate member of APSCo.
At giant, we are an advisory partner to ensure current and upcoming legislation is being considered and being adhered to. Reputational risk management is paramount for our client partnerships and giant.
Processes and controls recommended by giant have been adopted to ensure worker satisfaction. Importantly ensuring that compliance requirements and standards required in the ever-changing temporary worker landscape are being met.
Market expertise shared legal and QC advice on recruitment sector changes, AWR, pension's auto-enrolment, onshore/offshore intermediaries reporting IR35 Public/Private Sector reform.
about

giant
As a group, giant have been supporting companies of all sizes with the compliant management of their contingent workers for 30 years.
We invest heavily in our proprietary software which includes everything from applicant tracking, vendor management and onboarding to timesheet management, invoicing, international payroll & payments.
We are proud to offer a number of solutions to get contractors paid on time, every time, including CIS, PEO, IR35 fee-payer and of course our award winning giant umbrella.